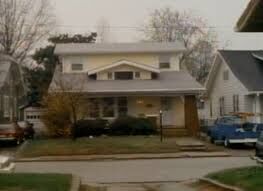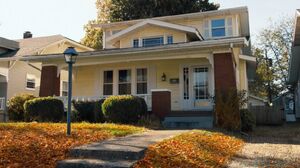 The Conner House is a two-story, three-bedroom Craftman-style house with two bathrooms and a basement located at the corner of Delaware and Third Street in Lanford, Illinois. The household has been the residence of Dan Conner, Becky Conner, Darlene Conner; joined by Darlene's children, Harris Healy and Mark Healy II, and Becky's daughter, Beverly Conner, have since been added to the household. Dan and his now deceased wife Roseanne Conner have owned the house at least since the 1980s.
Renovations
[
]
In 1996, the Conners win millions of dollars through the state lotto, resulting in major renovations in the lounge room, kitchen and laundry while all the other rooms remained relatively untouched. These renovations included new furniture, new built-in cabinetry, new kitchen appliances, new floors, newly painted walls and the removal of the fireplace. However, it is eventually revealed that the Conners never won the lotto and the renovations never took place, these events turning out to be part of Roseanne's imagination for her manuscript. In reality, the house remains in its previous state.
Occupants
[
]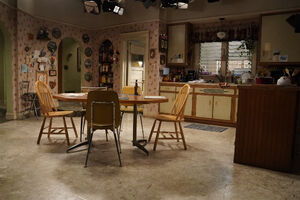 Current
[
]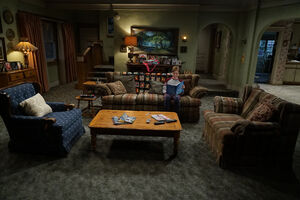 Former
[
]
Historical Landmark
[
]
The house is said to be 714 Delaware Avenue. The street sign in the photographs is at the intersection of 900 W. Delaware Street. and 700 3rd Avenue. The house is based off of 619 South Runnymeade Avenue Evansville, Indiana 47714 - 2005. It has been given historical significance. The yard is the same configuration with a detached garage and alley in the back, but it is not a corner house. The house's interior of course, now looks absolutely nothing like the set.
Gallery
[
]